Being a first-time filmmaker who knew he didn't have enough money to make a full feature, I relied on the advice of friends: "If you want to make a short, make sure it is under 30 minutes–otherwise, you're film will be considered a feature and you'll be competing against the big boys."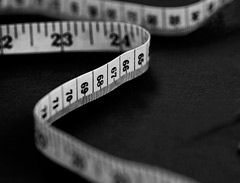 Seemed like solid advice at the time. I ended up with a film that naturally would have been about 35 minutes, but edited down to the recommended 30 minutes.
As I began submitting to festivals, I wondered what festivals thought of lengthier short films. The official stance from any festival is that the runtime doesn't matter.
As I began tracking which festival selections and put myself in the shoes of a festival programmer, it is clear that film-length does matter.
For example, in 2009 the largest film festival in the U.S., SIFF, showed 124 short films. Thanks to the full 25 days SIFF has to screen the films, runtime matters little to them compared to other festivals. 94% of the films selected were under 20 minutes. The only one approaching 30 minutes was the newest Wallace and Grommit film.
Why does film-length matter?
It's simple: when programmers consider including a 30-minute short in their festival, they have to cut approximately five other short films out of the festival because they have a choice between showing the 30-minute short, or six 5-minute shorts. Plus when programmers are playing scheduling tetris, it is difficult to fit a longer short into a themed short films package. This means the lengthy short has clearly stand out above nearly all other shorts to even be considered for most film festivals.
In hindsight, I should have planned for Unseen Abilities to be a 60-minute feature. If I were to shoot another short, I would try to shoot for a 5 minutes film and be sure to stay under 10.
They say sound is 50% of your movie experience and that filmmakers often overlook the importance of spending extra time sound editing. I couldn't agree more - sound or lack of it is one of those things that can quickly make your film feel boring or cheesy. Another often overlooked task is color correction.
Unseen Abilities was shot in HD and most of the footage looks pretty decent without color correction, but after I started applying it, I quickly discovered its power. Take a look at the following shot, before and after using the FCP color program:
Notice how much the image improved? The hand pops out, has depth and the car door now has some color to it. The color corrected version tells much more of a story than the original image captured through the HD camera.
Another way to quickly understand the power of color correction is to watch the behind the scenes footage on a movie. Look for clips that show a movie being filmed and the corresponding scene in the movie to see how vibrant and stylized the movie version is. It's not just a difference in the camera used, colorists are playing a big role as well.
Of course, small independent filmmakers don't have money to spend on a colorist, but they still can do amazing things with the Final Cut Pro Color program, which I heard was a $50,000 each-license program before Apple acquired it and added it to the FCP Studio. Don't be intimidated by it: give color a try or at least the 3 way color corrector in FCP.
Movie editing is one of my favorite things to do, but the self-teaching method can be quite frustrating for an independent filmmaker. I've used Final Cut Pro for a few small personal projects, but underestimated the amount of work involved in editing HD footage to make a solid half hour short film.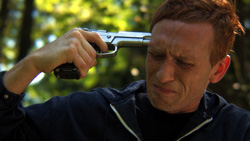 The problem isn't knowing what I want to do or how to do it. The problem is how buggy the various software programs are and how one wrong setting can set you into a lengthy investigation process to figure out what is wrong.
In the last week, we've probably spent a combined 20 hours troubleshooting various Sound Track Pro problems. Granted, we are both new to the software and are working off over sized files, but there's no doubt the program has issues. The good news is that our investigation skills are solid, and we've been able to overcome each hurdles thus far. Occasionally, I hope to share our findings to help other filmmakers avoid similar issues. God knows we could have used some clear answers online, but find very little support for Sound Track Pro.