Being a first-time filmmaker who knew he didn't have enough money to make a full feature, I relied on the advice of friends: "If you want to make a short, make sure it is under 30 minutes–otherwise, you're film will be considered a feature and you'll be competing against the big boys."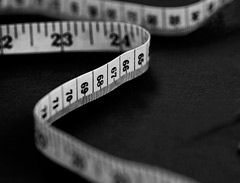 Seemed like solid advice at the time. I ended up with a film that naturally would have been about 35 minutes, but edited down to the recommended 30 minutes.
As I began submitting to festivals, I wondered what festivals thought of lengthier short films. The official stance from any festival is that the runtime doesn't matter.
As I began tracking which festival selections and put myself in the shoes of a festival programmer, it is clear that film-length does matter.
For example, in 2009 the largest film festival in the U.S., SIFF, showed 124 short films. Thanks to the full 25 days SIFF has to screen the films, runtime matters little to them compared to other festivals. 94% of the films selected were under 20 minutes. The only one approaching 30 minutes was the newest Wallace and Grommit film.
Why does film-length matter?
It's simple: when programmers consider including a 30-minute short in their festival, they have to cut approximately five other short films out of the festival because they have a choice between showing the 30-minute short, or six 5-minute shorts. Plus when programmers are playing scheduling tetris, it is difficult to fit a longer short into a themed short films package. This means the lengthy short has clearly stand out above nearly all other shorts to even be considered for most film festivals.
In hindsight, I should have planned for Unseen Abilities to be a 60-minute feature. If I were to shoot another short, I would try to shoot for a 5 minutes film and be sure to stay under 10.